10-year Horizon | Reverse Pearl Harbor, The Future of Cities and Directing Dreams
Hi all,

Here are the first few topics, in the form of extended bullet points. Enjoy the read and the rabbit holes, wherever they take you!

I. A shift that will shape us
We can hardly kick off this newsletter without a fat tail risk. They are here, giants in the dark, and we choose to live happily in their shade. Here is today's pick: the possibility of a war between the US and China.
What?
(dramatic tin drumming…)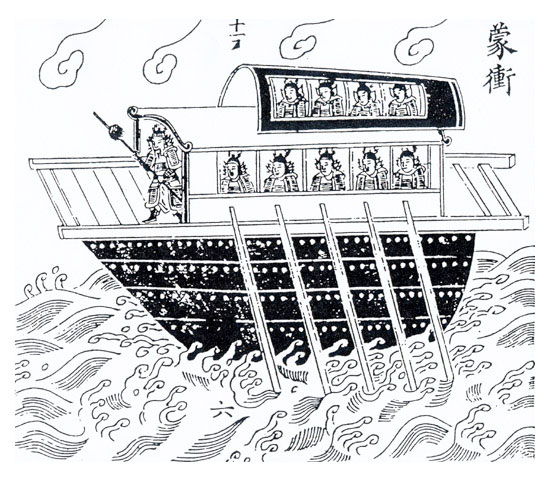 Some historians say there's a 75% chance that a military conflict will happen (see the link to The Atlantic below). The premise is simply China overtaking the US economically. This is no news – it's been anticipated for decades now. But as of now, China has more companies than the US in the Global Fortune 500. That's a major milestone, which will have its consequences. The TikTok controversy certainly feels like an offensive move on the geopolitical chessboard, and it is likely to spark counter measures against US companies operating in China. Over the next decade, we are likely to see increasingly aggressive play. It is, after all, a game of world dominance.
From the linked article:
"some time around 2038, roughly two decades from now, China will surpass the US in military spending, and become the world's dominant superpower not only in population, economic growth and capital markets, but in the all important military strength and global influence as well."
And the quote ends with a link to The Atlantic discussing how these major shifts in power often end: 
"The defining question about global order for this generation is whether China and the United States can escape Thucydides' Trap. The Greek historian's metaphor reminds us of the attendant dangers when a rising power rivals a ruling power—as Athens challenged Sparta in ancient Greece, or as Germany did Britain a century ago. Most such contests have ended badly, often for both nations."
So a logical question follows. Is the TikTok incident a reverse Pearl Harbor? That is, a provocation that China will welcome? If not (yet), when will China actually embrace such an escalation of tension to launch a once-in-a-century attempt at a takeover? That one is easy to answer: when it's ready.
A few loose conjectures on how that might look:
The power takeover will take the form of a change of the world reserve currency.

The next world reserve currency will be digital.

On that front, China is ahead.

II. A structure to observe: Cities
Of all the concepts that 2020 has questioned, the most important one might well be cities. For decades, the migration from villages to cities appeared to be an irreversible, centurial trend. Kevin Kelly projected that in 2090, over 99% of the global population would live in cities. (His whole website is worth an all-night expedition.)
And now, the larger the city, the bigger the threat. James Altucher recently posted about the imminent death of New York. We could replace New York there with London, Paris, or Rio.
2020 has revealed that we often move to cities for work, and remote work may significantly undermine our willingness to cope with the darker, louder side of city lifestyle. The equation has changed, and so has the tide. Suddenly, urbanisation became an exodus. Real estate data shows that the new ideal is living in nature, working remotely.
So is the big city dead? Hardly. First, what this year shows is how a heightened uncertainty opens the space of possibilities wide. The horizon of visibility moves nearer and wider. Cities may still well be the future of the state. But they may also change drastically, if this grand remote-work experiment proves that we really don't need 60+% of our current office space. What will all the (precious, central) commercial real estate turn into? Not retail. Not bank branches. We have apps for that now. It will have to finally be something fun, useful, and enjoyable, right? In 10 years, if luck is with us, office-less and flexi-office cities might be very attractive to live in.
And in the meantime, the concept of the smart city just took a major blow, heading in the direction of Google Glass: another vision of the 2010s biting the dust. 

III. A book I've been reading (well, an essay, really)
Speaking of cities, I have to bring up A City is Not a Tree by Christopher Alexander. It is a short, 20-page essay that describes two approaches to urbanism. Written in 1965, it has been immensely influential. By offering a way to understand something as complex as a city, and the systems at play, it provided a model that could be applied elsewhere. In this and later works, Christopher Alexander lay the groundwork for systems thinking. And that body of thought has shaped how we run governments, deal with social and economic problems, or design software. So the essay can be read both in its own original right (as a treatise on urbanism), and as an artefact of the archeology of thought.
Interestingly, I was pointed to this essay by one of the advance readers of the upcoming English edition of my novel Flock Without Birds. The two perspectives that Christopher Alexander offers are in fact strikingly similar to the two perspectives explored in FWB. So while my novel did not deal with urbanism, one can see in those 20 pages how the same shift of perspective can be applied to the complex system of a city.
The essay is available for free here.
IV. A mental technique I've been using
Steve Schlafman recently wrote about a 6-step method for intentional meditation. I've experimented with it in various contexts for mental preparation: at the start of a workday, for example, or just before sleep, as a framework for directing dreams to answer a lingering question. The advantage of breaking down the process so clearly is a stronger sense of clarity already at the start of the answer-seeking process (a meditation, a dream, a day at work). And the 6 steps described here are actually quite many. The really hard part is remembering their sequence!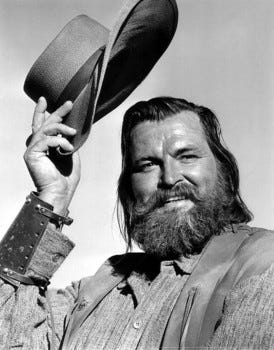 And that's it for starters, folks. Which point caught your mind's eye? What do you want more or less of? Other suggestions? Please let me know on Twitter. Just send a tweet to @fdousek.
Been forwarded this message? sign up.